360 View Celebrates 20-Year Anniversary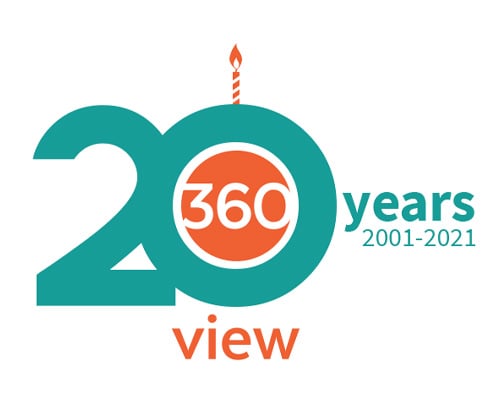 Two decades of innovation, growth, and industry-specific service for financial institutions culminate in a milestone worth remembering.
360 View reaches an exciting anniversary this year when the company celebrates its 20th year of business. Providing bankers with the tools to better know their customers and their customers' needs has been driving the organization since the beginning. With one of the first CRM's built specifically for banks and credit unions, 360 View has been offering clients a comprehensive view of their customers for two decades.

Early efforts from 360 View were custom, targeted software solutions for their clients. The focus quickly expanded to the more comprehensive CRM solution that bankers were beginning to articulate and is now desired by all banks and credit unions. This sort of responsive product design and service has continued to be a hallmark of how 360 View operates. Today, 360 View's proven CRM platform has evolved and is joined by a set of enhancing tools including Marketing Automation, Analytics, Profitability, and Goals & Incentives.

The company's founders—Kevin Anderson, Terry Bellenfant, and Chris Green—grew the company organically and methodically without outside venture capital and continue this hands-on approach as owners and managers today. "The original flow chart that mapped out how that first CRM product would actually work has continued to be relevant even as we have improved our platform's reach and technological capabilities, " says Anderson. He remembers presenting an impromptu demo of an early version of their CRM in which they had incorporated features suggested by the prospect, "not long after this demo where they saw their suggestions included, they signed a license for 360 View and are still a CRM client now, at our 20-year anniversary. We understand bankers and we have from the beginning." As 360 View prepares the upcoming new release of their CRM software, the company is excited to facilitate a fresh experience for existing and new customers, continuing their commitment to listening and responding as banking needs change.

David Acevedo, SVP National Sales Director, was a client of 360 View 14 years ago. He believed so much in the company that he came aboard to participate in growing the market share of a product and service that he experienced as unique and on-point. After more than a decade, he continues to believe in the work 360 View performs for banks. "We have the ability to make a difference. I work with really bright people and you don't usually hear 'no' from my co-workers. We have effectively shortened the space between developer and banker, so software development and changes can happen quickly, providing a solution that meets the banker's needs."

360 View offers a tech-savvy CRM platform that not only logs every customer touchpoint in real time, it channels those interactions into tools that help their clients offer dynamic personalized service. Joyce Colin, VP National Sales Representative, says delivering that kind of relationship-focused product while also walking the relationship-talk with their own clients is one of the reasons she came to 360 View more than a decade ago. She says, "We're providing a software solution, service, and knowledge that promotes engagement, but we don't just leave them with a tool. We want to be part of their CRM journey and be a real partner." Colin was a banker for 27 years prior to her tenure at 360 View. "I still feel like a banker at heart . . . and having sat on that side of the table, understanding our clients and their needs is natural. I love providing what they need," she adds.

Considering the blistering rate of change in technology, longevity is nothing to shrug off in the tech business. Rebecca Key, VP of Marketing agrees, "Our clients and prospects are clearly looking for technology, but they are also looking for stability and focus in a technology partner. 360 View has been successfully concentrating on CRM for 20 years. It's what we do, and we are looking forward to decades of continuing to help our clients make great relationships with their customers."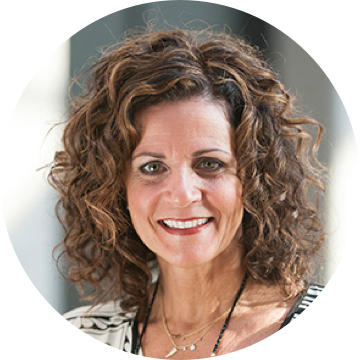 We're providing a software solution, service, and knowledge that promotes engagement, but we don't just leave them with a tool. We want to be part of their CRM journey and be a real partner.
If you want to learn more about 360 View, let us know!
Fill out the form below and we will be in touch.